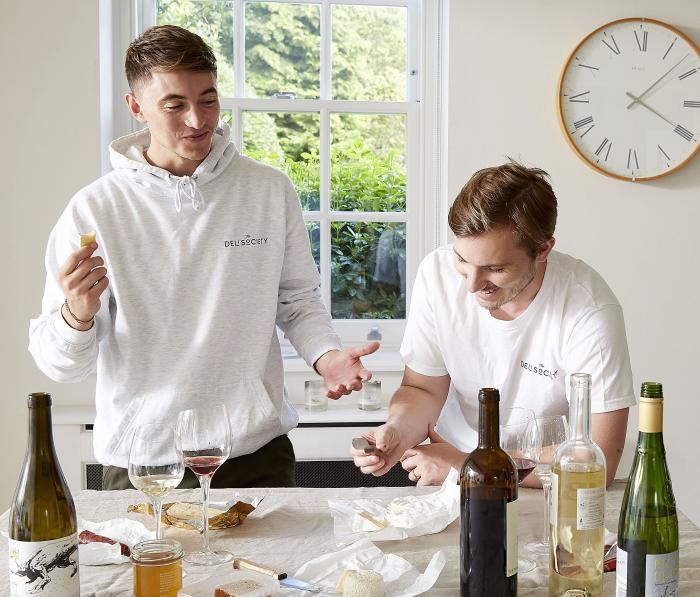 From the Class of 2021, MSc Entrepreneurship alumni Harry Higginson shares his story of founding The Deli Society, which was born out of a pair of brothers' love for food and wine and their desire to cut the jargon and make delicacies from around the world accessible for everyone.
What is the Deli Society?
The Deli Society is a direct-to-consumer speciality food and drinks business, focusing on sending perfectly paired wine and cheese nights to your home. The businesses core revenue stream is its subscription service. Each box takes you on a journey of discovery of unique, high-quality wine, cheese and charcuterie while meeting and celebrating artisanal producers and learning about the products along the way through digital content.
What inspired you to start the Deli Society?
My co-founder's (and brother) and my passion for the industry stems from our family background. Our dad has worked in the world of Mediterranean food since we were born and we've been on a chorizo diet ever since then…the wine came later. We've always loved the speciality food and wine industry but not the often-snobby behaviour and language that surrounds it.
The Deli Society was created to break down the traditional, outdated language surrounding these products, making it a more enjoyable and accessible experience. It was then during the first lockdown when we naturally observed the increase in in-home experiences and food/drink subscription services and came up with the initial idea.
Why did you study the MSc Entrepreneurship programme?
As mentioned, I'd established an initial idea but that's all it was. Upon researching the programme and reading success stories such as Double Dutch, I thought it'd be the perfect avenue to go down to assist validation and develop our business model. Further areas such as product development or how to pitch and raise finance successfully were areas I had never studied before so I knew this would be hugely valuable moving forward.
What were the most challenging and rewarding parts of the programme?
We ended up soft-launching the business whilst I was still finishing my dissertation so there was a period where I was having to run the business and fulfil orders whilst finding time to conduct interviews and write the report. However, this enabled rigorous feedback and testing which was rewarding in itself and I was also very pleased with the mark I received in my dissertation module and overall degree.
You have just launched a new online store, a big milestone, how did you find this process?
It was a channel I'd tested during my dissertation so actually, a lot of the groundwork had already been done; however, the most difficult aspect is the stock control which is something I couldn't test previously without actually doing it! But like anything, you get better with time and luckily my co-founder has experience in the area.
The online store has been great as its improved our membership experience by providing exclusive offers and products, whilst enabling gifting which has been hugely beneficial for us in the lead up to Christmas. The aim is to make The Deli Society a known go-to gift whether it be Christmas, a birthday, anniversary or just a thank you.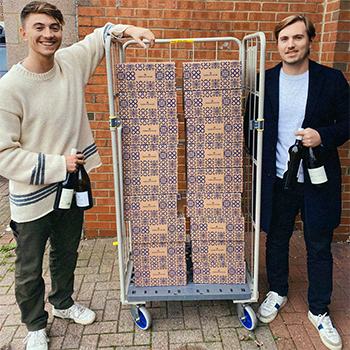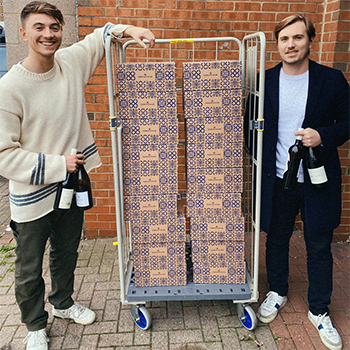 What's next for the Deli Society?
We're currently about halfway through our first raise, with plans to build out the team and develop our technology in the New Year. In doing so, our main focus will be to continue optimising the customer experience.
What's the one piece of advice you would give to any entrepreneurs starting out?
If you have an idea, don't just sit on it. Go out and test it, keeping in mind that speed is key and don't be afraid to soft launch / launch an MVP that isn't as good as you know it can be. Also, don't waste time worrying over things out of your control, just focus on doing what you can to your best ability (I am still very much working on this myself!).